Palestinian date trees destroyed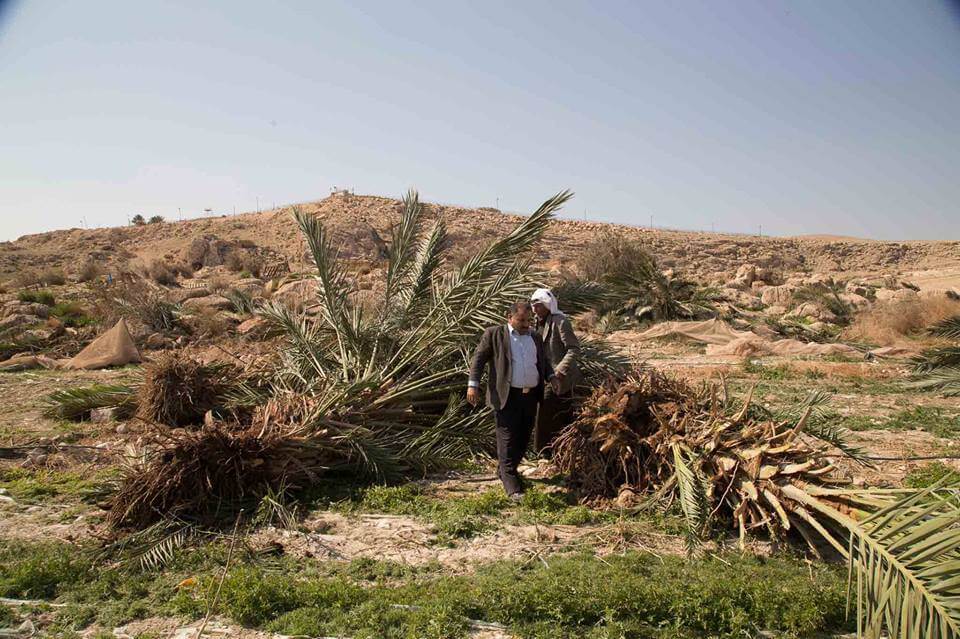 On Thursday 6th February 2014 the Israeli Occupation forces destroyed 120 date trees were destroyed by the Israeli army during an action in Zbeidat village, Jordan Valley.
The soldiers came to Hassan Germi's farm at seven in the morning with two bulldozers, fulfilling the destruction order issued last year. They claimed that the land, only ten meters from Hassan's house, belongs to Argaman settlement. "I told the army they can't destroy the trees like that because they're like children for us. We plant them, we give them water and we see them growing", said Hassan, who has been farming there for ten years.
Zbeidat, in the centre of the Jordan Valley, is one of just five villages designated as Area B under the Oslo accords. The Palestinians living in the village live in extremely limited circumstances, as Israeli authorities only allow the 2,000 residents to build on approximately 42 dunums of land, approximately the size of two football fields. All land outside this very limited built up area was designated as Area C, including all the village's farm land. If the residents build outside of this area, they risk the Israeli military issuing the structure a demolition order. However, the destruction of Hasan's olive trees takes this control and theft of historic Palestinian land even further, by preventing him from farming his own land and attempting to annex it to the settlement that overshadows his land and home.