Palestinian shepherd killed in Jordan Valley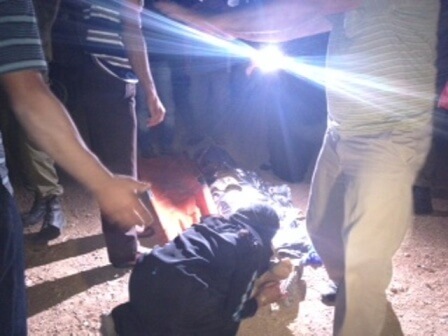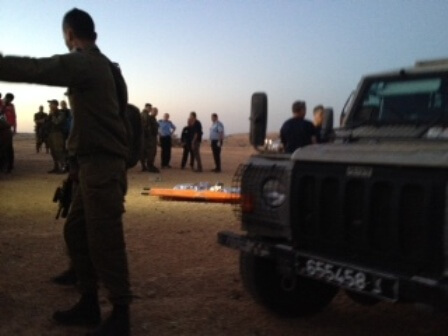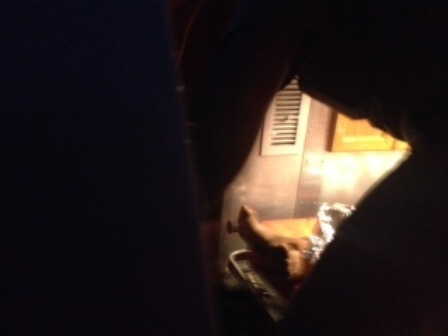 On 21 June, 2014,  seventeen-year old Palestinian Sakher Burhan Daragme,  was killed while herding sheep on his family's land located in the Hammamat Al Maleh community in the central Jordan Valley,  Occupied West Bank. According to the Oslo II Agreement this area is considered Area C, which means it is under complete Israeli civil and security control. This area specifically is considered a closed military zone, and is surrounded by Israeli military bases and the illegal colonies Maskiyot and Rotem. The teenager Sakher was found  dead around 2 pm by his father and cousin who had gone looking for him after his sheep returned to their home without him.
They tried to carry his body home, but were stopped by the IDF outside a military base. The IDF prevented them from continuing any further and forced them to keep a distance from the body. By the time the JVS representatives arrived, there was a large crowd of villagers surrounding the scene. The body was covered, and the IDF had surrounded it with three jeeps and a small number of soldiers preventing anyone getting closer than 10 meters to the body.
A few women from the deceased's family tried to get close to the body, were prevented by soldiers, and subsequently carried away struggling and wailing.  The Palestinian Red Crescent arrived around 7pm and transported the body to the army base where it was held for three hours and then transported to Jerico. The body was then transferred to an Israeli ambulance and transported to Abu Kbeer Hospital in Jerusalem.
The autopsy results show that Sakher was shot in the chest from above. A bullet was found lodged in his spine. The IDF has not released any information, and the Israeli media has claimed the cause of death to be a bomb. This claim exonerates the IDF of any responsibility because the area is considered a closed military zone and thus unsafe for civilian entry.