First ever Palestinian library in the Jordan Valley being built in Al Jiftlik
Over the past month, Save the Jordan Valley Campaign, together with librarians from Siraj and partners from the local community, have started work to transform a building in the village of Jiftlik into a public library.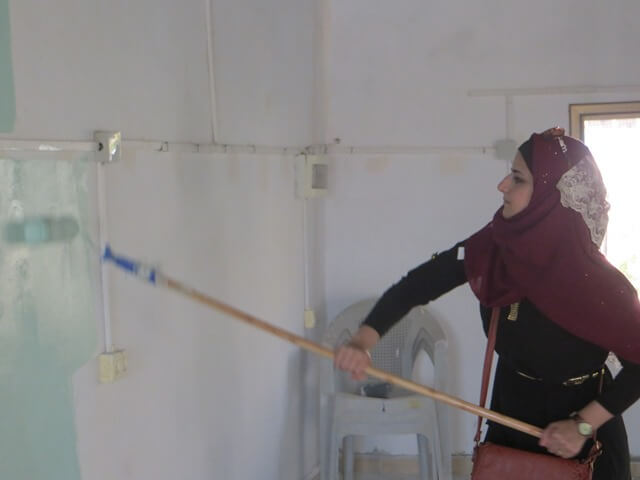 We look forward to providing the library with novels and reference books, including politics and agriculture, together with a section for children.  Outside the library, we will be creating a public garden  – the first in the Jordan Valley – focusing on the needs of women and children.  There will be a quiet area for reading and mothers will be able to bring their children to play.  In the future we intend to build a children's playground.
Currently Jiftlik has no provision for entertainment, culture or learning and it is important to provide such a centre for the community as well as a place where children can exercise their right to play.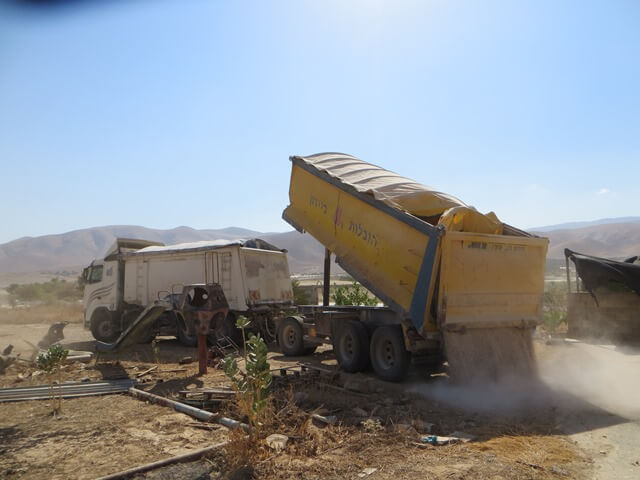 Siraj has been financing part of the tuition fees of two students, Asil and Abed, in return for volunteering in the library and working with women and children.  They will organise the books and day-to-day running of the library with another activist from the village.   Asil will encourage her friends to support the library by volunteering or through the donation of books or computers which will be needed for school students to do their research and print documents for their studies.
We are in need of volunteers for the library and for work in the garden, as well as of books,  computers and printers.   We are also looking for someone to organize volunteer work.
We would be very grateful if our supporters abroad could make financial donations or send us books, computers and printers to enable this much-needed project's success.