More demolitions in Al Maleh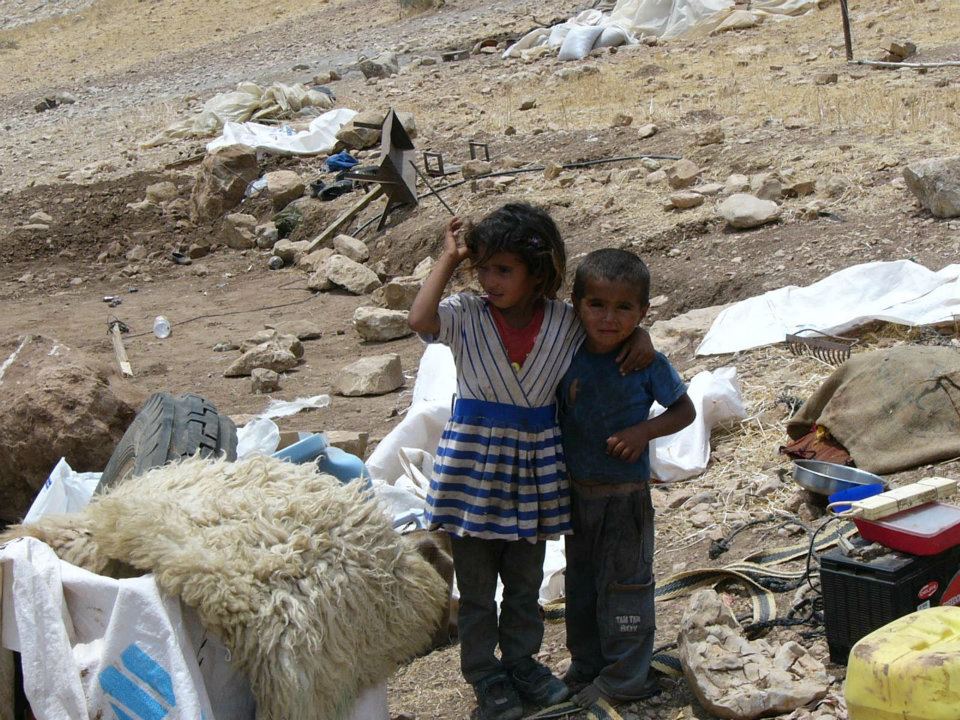 On 25th June the occupation authorities can to the community of Ein Al Mith in Al Maleh and demolished their homes.
For more photos and updates see our facebook page at
http://www.facebook.com/pages/Jordan-Valley-Solidarity/215472715159478?ref=tn_tnmn
This is part of the ongoing harrassment and victimisation of Bedouin communities in Al Maleh area. On 6th June four homes were demolished, and 30 families were evacuated to make way for IOF military training, on 9th Juen four families were forced to leave the area again, and on 21st June portable water tanks were confiscated by the army.