Jordan Valley women's conference: Resistance for Change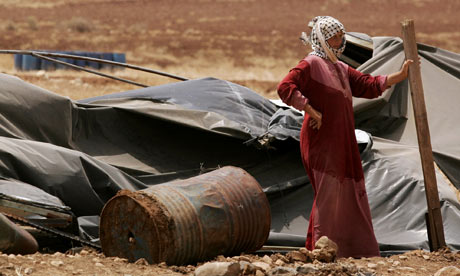 Jordan valley solidarity campaign would like to hold the II Women's Conference. if you are interested and would like to attend or support us please let us know !!
The II Women's Conference: Reistance for Change will take place on Tuesday 3rd March in A; Hadidiyain the northern Jordan Valley. We aim to firstly bring women together and work on the possibilities for them to be more active throughout different forms of resistance – especially in Area C. Secondly, to give women the chance to share and expose their needs in the Jordan Valley and work out ways to put these issues on the Palestinian society agenda.
The Jordan Valley was chosen for this year's conference because of its unique situation, having more than 95% of its territory held under Area C under the Oslo accords.. Due to this, the needs of its inhabitants are unique – human rights are systematically denied in every respectand gender roles are affected in a unique way. Therefore it is really important to have a program created by women under these conditions to help other women living the same reality.
By building sorority amongst us, helping ourselves to find ways to be more active in social life and resistance, we will also help to bring down an old stereotype of women in the Middle East.
This conference is open to people and organizations from all over the world. Not only because it is important to share and to learn from as many people as possible, but, as well, to highlight the situation of women in the Jordan Valley, so the information can get spread as widely as possible.
Through this short introduction, we hope you are willing to join and support us to make this happen.
The planned programme is as follows:
10:00 Opening speech by Governor of Tubas
10:30 Speech by Governor of Jericho
10:45 Speech by Women Activists from Jordan Valley Solidarity Campaign
11:00 Speech by the Centre for Freedom and Justice
11:15 Dapke Dance Performance
11:35 Speech by Women Activists from Nabi Sali
11:45 Speech by Women Journalists on Prisoners
12:00 Open Discussion
1:30 Lunch
2:30 Ashtar Theatre Performance