Al Jiftlik 4 families campaign
The Israeli ministry demolished four houses in Al Jiftlik village in the Jordan Valley on the 27th April 2015.
The families urgently need your support to rebuild their homes.
Access our PDF flyer for the 4 Families Campaign
These demolitions are in the context of years of demolitions in the area due to the aggressive expansion of the Masu'a settlement4 Abel al Ajaaj the neighbouring village has been subject to land grabbing since 2008.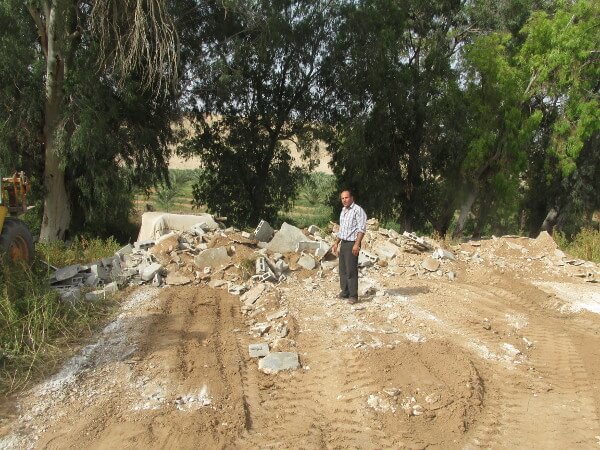 Mohammed Abu Amer his wife and three children had lived in this home since March 2015 following the demolition of their previous house on the same land. At 5am on the morning of the 27th April their home was demolished, despite not having received a demolition order. As farmers of dates and vegetables in the land next to this house the family has been left with few resources to maintain their livelihood.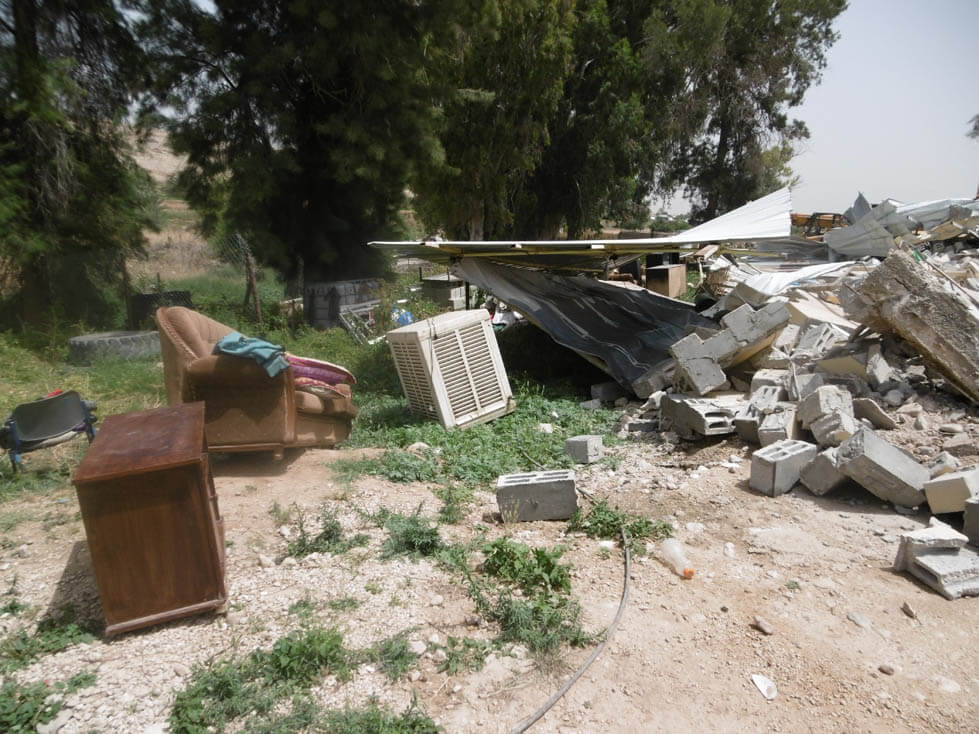 Yakub Lahafe Daes and his family had lived in this house for two years, under constant surveillence of the Israeli army. A demolition order was put on the house in August 2014 with the papers hidden under rocks outside the door.  Yakub, his wife and two children currently without left without adequate shelter.
Mohammed Lahafe Daes' house consisted of two rooms, a kitchen and a bathroom. It was also flattened by the Israeli army on 27th April. Mohammed, the third of the Lahafe Daes brothers whose houses were demolished that day,  lived with his wife and five daughters.  The family are determined to rebuild their home on the same land, which has been owned by the family for 45 years.
Jordan Valley Solidarity is with working these families to raise 10,000 euros by the 20th of May 2015. This money is for the cost of building materials needed to rebuild these homes.
For more information and to donate, please visit: www.jordanvalleysolidarity.org