JVS supporting families in Khirbet Al Hamma following illegal demolition of their homes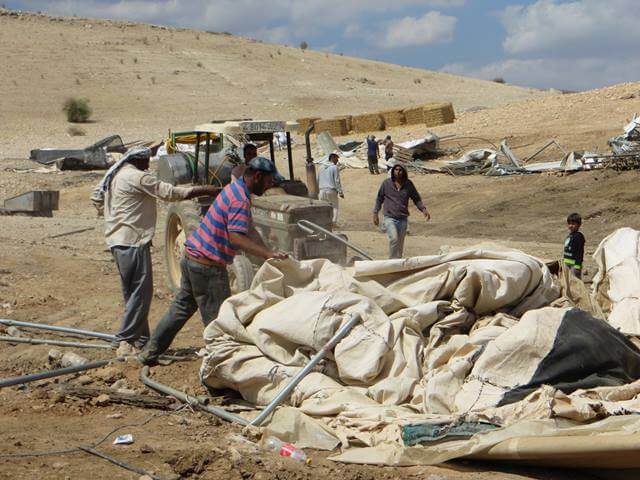 On 27th of September 2016 the Israeli army forces attacked and destroyed three houses in Khirbet Al Hamma which is located in Tubas Governorate, north of the jordan Valley.
The following families received demolition orders two years ago:Awaad Ayoub,Hani Mahmoud Ayoub,and Walid Mahmoud Ayou. The families have challenged the demolition orders and the legal case is still pending, yet the occupation forces have completely disregardded the legal process and gpone ahead with the demolitions.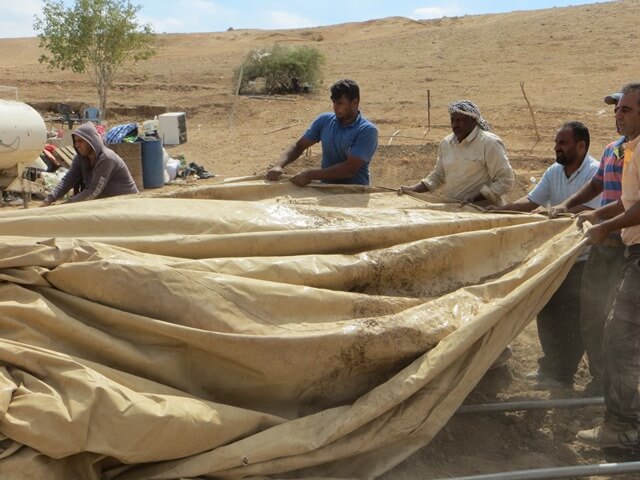 26 people were made homeless as a result of the demolitions, including 10 children. The demolition happened while the children were at school, so they arrived home at the end of their school day to find that their homes had been destroyed.
Jordan Valley Solidarity is working side by side with the families to support the rebuilding of their homes in the spirit of our campaing: To exist is to resist.