High cost of Palestinian exports from the Jordan Valley
Reports published this month have highlighted the incredible discrepancies between the cost of exporting goods from Palestinian farms and illegal Israeli colonies in the Jordan Valley.
The cost of exporting one container of dates or other goods from a Palestinian farm to Europe, through the Israeli port of Ashdod is $1,700, whereas the cost for a settlement is just $700.
This issue has been highlighted by the European Union (EU) decision on 11th December 2015 on the labelling of goods. It requires supermarkets and other retailers to mark out products made in the illegal Israeli settlements in the West Bank, Golan Heights and east Jerusalem, and label them differently from those originating from the Israeli state.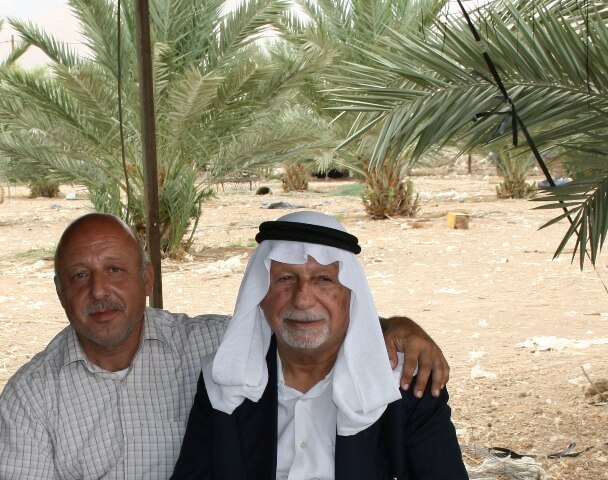 A report on AI Monitor describes the process as follows:
"The Palestinian desire to increase exports to EU markets is faced by obstacles such as the Israeli checkpoints and control over the airports and ports, where the exportation of goods is sometimes delayed, thus raising the cost of exports. The general director of marketing and crossings in the Agriculture Ministry, Tahsin al-Sakka, told Al-Monitor that this is evident in the Gaza Strip, for instance, which is preparing to export 500 tons of high-quality strawberries to Europe via Israel during the current season.
"He said that strawberries exported from Gaza to the EU are of high quality and are planted according to the EU specifications and the GlobalGAP. The crop is harvested and assembled in the packing stations in Beit Lahia in the northern Gaza Strip, after being examined by agricultural inspectors. Then, they are kept in refrigerators until dawn when they are transferred through the Kerem Shalom crossing, which separates the Gaza Strip and the 1948 territories, to Israeli companies for export to Europe through Ben Gurion International Airport. All of Gaza's products are exported in this way.
"The export procedures are similar in the West Bank. Sinokrot, whose company exports dates, medicinal herbs and food products to Europe, said that empty containers are brought from the Israeli ports and packed in the company's factories in the Jordan Valley or Ramallah, before they are transported in a Palestinian truck to the Israeli checkpoints to be examined, and moved in an Israeli vehicle to Israeli ports for export.
"The cost of export from the Jordan Valley through the Port of Ashdod is about $1,700 per container, according to Sinokrot, while the cost to export from the settlements in the Jordan Valley through the Port of Ashdod is only $700 per container." Read more: http://www.al-monitor.com/pulse/originals/2015/12/eu-decision-label-settlement-products-palestinian-markets.html#ixzz3uCQ6alkV