19 families ordered to leave their homes to make way for military training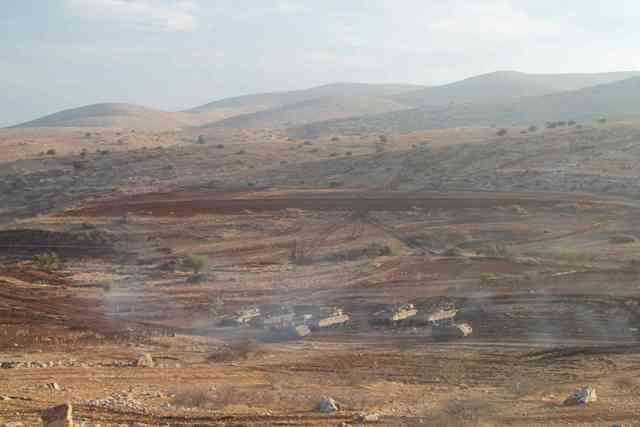 The following news report has been published by the Palestine News Network. Military training is a serious threat to Palestinians throughout the West Bank, but for communities in the northern Jodan Valley the military training is ever present and becomes part of the instability in ther everyday lives. The eviction orders that have been issued for 19th to 21st October indicate the large scale military training is planned by the Israeli army, with live fire and heavy artillary.
Occupation gives eviction threats to 19 Palestinian families
Israeli Occupation authorities distributed yesterday Wednesday, eviction threats to 19 Palestinian families in the area of the Northern Jordan valleys,  in order to use it for military purposes.
Head of Al-Maleh Valley Local Council, Aref Daraghmeh, told PNN that the occupation gave 16 families in the area of Al-Ras Al-Ahmar, eviction threats, so as to use the area for military exercises beginning 19th – 21st of this month.
Occupation forces gave other 3 families in the area of Al-Burj, eviction notices for military training beginning 22nd – 29th of this month. The military training starts at 6 AM until 7 PM.
Daraghmeh added that this was not the first time evicting the valley residents, saying that hundreds of families were evicted last year as well.